Our government contracts lawyers help federal contractors to avoid some of the most costly legal mistakes seen in federal procurement law.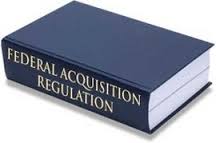 Success with government contracting means knowing how to stay out of legal trouble while increasing your bottom. Given the high focus on investigations and fraud prevention, both small and large businesses are quickly finding out how dangerous federal contracting can be.
At Watson & Associates, we develop long-term goals with our clients so that we can constantly be proactive and provide legal advice about how to constantly improve how they deal with gov contracts. Our contract lawyers understand the business owners need straight talk and prefer not to take shortcuts. That's why our approach to federal government contract does not include guess work.
Each government contract attorney assigned to you will quickly get to the problem and develop the strengths and weaknesses first to then assess how to proceed next. Whether you are interested in developing business initiatives to target federal government contracts, contemplating litigation of federal contracts dispute, filing a bid protest, or simply need legal counsel for FAR compliance and regulatory guidance, government contract lawyers at Watson & Associates, LLC can help. 
Develop legal strategies that minimize adverse impact.
Get constant and direct access to legal counsel and legal advice from one of the top law firms.
Develop proactive best practices for regulatory compliance that successful government contractors use.
Each government contract lawyer at Watson & Associates government contracting practice frequently provides legal advice and litigates contract disputes before the various courts including The Government Accountability Office (GAO), U.S. Court of Federal Claims, the Small Business Administration (SBA) Office of Hearings and Appeal, CBCA, ASBCA and the various Boards of Contract Appeals.
Experience: With over 30 years of federal government procurement experience, members of our Procurement Practice Group frequently serve as government legal counsel to small businesses and large companies performing DOD contracts in various industries. Each government contract law attorney helps contractors to overcome legal issues related to regulatory compliance and risk management which can reduce the possibility of suspension and debarment or termination for default.
Legal Counsel & Federal Government Contracts Attorney Services
Proactive Business Development and Marketing Strategies
Government Procurement Policy Assistance
Visit our Blog for more insights into federal government procurement and information on relevant contract law topics that can help you.
To speak with an experienced government contract attorney for legal advice, call 1-866-601-5518.
Federal Government Procurement and Contract Law Experience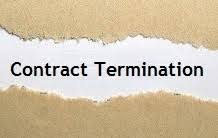 With over three decades of work experience for federal government procurement agencies, our government contract law attorneys have resolved both simple and complex matters. A key element that sets our government contracting solutions apart from other top law firms is our unique past experiences either as actual procurement officials, small business program managers, or legal counsel for large companies.
With one of the top law offices in Colorado and Washington, DC, each federal government contracts attorney offers extensive legal advice and broad experience to help our clients avoid the most costly mistakes in federal procurement.
Avoid costly legal mistakes when submitting contract claims: 
Did you know that:
Courts will dismiss cases alleging superior knowledge and impossibility of performance and entitlement to rescission if the issue was not first presented to the contracting officer.
Any defense or legal allegations against the government must be first mentioned in your initial claim to the government. These include allegations of mutual mistake, misrepresentation, and concealment, impracticability of performance or frustration of purpose; breach-of-contract claim based on the implied duty of good faith and fair dealing.
 

When the government suspends work, it is covered by Suspension of Work and Changes clauses, and allows you to an equitable adjustment and not breach of contract damages.
When litigating a Type I Differing Site Conditions claim against the government, you will lose the case if you fail to prove that conditions present at work site differed materially from those indicated in contract documents.
Nationwide & Overseas Help Government Contract Lawyers Services
As government contract lawyers, we assist clients to resolve simple and complex disputes including termination for convenience, contract claims, equitable adjustments, bid protests, litigation, and appeals. Also, our law firm is uniquely positioned to guide clients through complex nuances associated with government small business programs.
Our Federal government contract attorneys frequently represent companies before federal courts including the Court of Federal Claims, the Government Accountability Office (GAO) and Armed Services Board of Contract Appeals (ASBCA). We have also successfully litigated and appealed cases before the Small Business Administration Office of Hearings and Appeals (SBA OHA).
Our government contracts attorneys provide guidance with critical issues involving business development. GSA Schedules, Native American government contracting, and SBA 8(a) Certification. Learn about some of the Best Small Business Ideas for Getting Federal Projects.
Call Watson's Washington DC or CO Federal Government Contract Lawyers for Legal Advice
If you are a small or large business seeking legal advice, regulatory compliance or consulting services, call Watson & Associates LLC Washington, DC and US government contract lawyers for a FREE initial consultation at 1-866-601-5518.