Government Lawyers Located in Washington, D.C. and Colorado
In order to provide effective legal help for large and small businesses across the country, Watson & Associates, LLC has placed experienced government contracts attorneys in Washington, D.C. and Colorado.
Theodore P. Watson, Esq. (Washington D.C. and Denver, CO)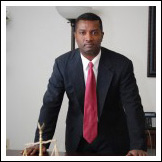 Founder and managing member of Watson & Associates, LLC, Mr. Watson handles business and corporate law, contract law and litigation, government contract law, and employment law issues.  He is known for his aggressive representation in government contracting and protection of small business rights in fraud, improper prime and subcontracting relationships, false claims, and other contractor relationships. In addition to providing strategic executive level counsel, his goal is to build trusting relationships and provide clients with sound direction Full Bio
Wayne White, Esq. ( Denver, CO)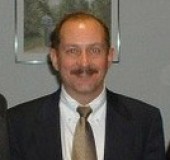 Wayne White has over 25 years of experience in law and government contracts and serves as Of Counsel to Watson & Associates, LLC.  Following law school Mr. White worked as a real estate attorney for Winchell's Donuts and its parent company Denny's Restaurants, focusing primarily on commercial leasing matters.  He then served as Associate Campus Counsel in the UCLA Capital Programs/Contracts office, and as a member of the University of California General Counsel's Office, representing the University in construction contract matters. Full Bio…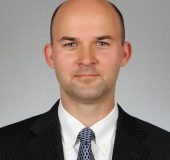 Wojciech Kornacki practices in the areas of agency-level and GAO bid protests, federal contract compliance, and Boards of Contract Appeals litigation. He counsels and trains clients on the latest legislative and legal developments in the areas of bid protests, claims and appeals, agency debarments, cybersecurity, and Trade Agreements Act compliance, among other matters. Additional experience in export controls including ITAR  and defense articles. Full bio…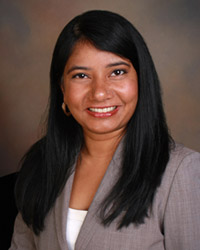 Nishat Azam is of-counsel at the Watson & Associates, LLC.  Her practice areas include business law, litigation, and federal government contracts. Nishat has extensive knowledge of the FAR and DFARS regulations and regularly advises clients in these areas in addition to legal issues related to small businesses doing business with the federal government. 
She has versed in negotiating subcontracts, software licenses, and teaming agreements relating to Federal procurements. She is also well versed in drafting contracts, memorandums, and briefs for government contract work related to SBA 8(A) certification and joint ventures. Nishat has further assisted contractors with bid protests at the GAO, at the Agency level, and at the Court of Federal Claims. Full Bio…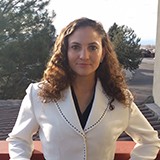 Leanna Ajour serves as Associate Attorney at Watson & Associates at the Firm's Colorado office. She graduated from the University of Denver Law at the top of her class with the highest honors of the Order of St. Ives. She served as a Corporate Apprentice to Lockheed Martin, working on government contracts with Lead In-House Counsel, involving NASA programs and other high-stakes deals. Ms. Ajour's practice areas include government contract law, small business matters, business law, employment defense, litigation and appeals. Full Bio…
Support Staff
Darryl Goodwin (Denver, CO – Government Contracts Consultant)
Joyce Woody (Assistant)