Helping Government Contractors in All STATES to Avoid the Most Costly Mistakes in Bid Protest Litigation. GAO, Court of Federal Claims, and US Court of Appeals for the Federal Circuit Appellate Litigation.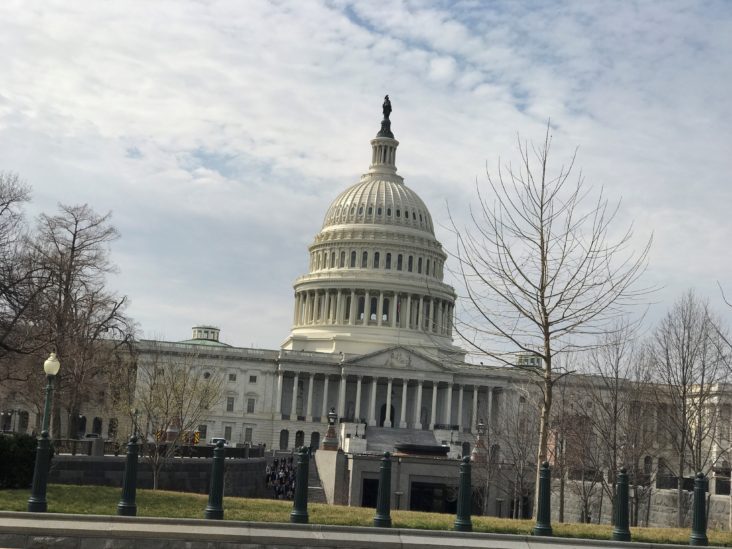 Watson & Associates are Court of Federal Claims and GAO bid protest lawyers that aggressively represent small businesses and large Department of Defense contractors seeking to file or intervene in a GAO contract protest. Companies sometimes fail the initial procedural requirements because of lack of standing or failure to meet the basic statutory requirements to file a protest. This can result in a lost opportunity to gain substantial company revenues.
When government contractors are notified that they are not the winning bidder, bid protest attorneys at our law office can provide legal advice and help them to exercise their legal rights. Failure to apply the complex rules puts you at an 88% chance of loosing the case.
Watson & Associates, LLC, with law offices in Washington DC and Colorado, provide aggressive representation to both bid protest intervenors and companies filing a bid protest. Read our Successful Outcomes to confirm our capabilities.
Avoid costly mistakes that could get your protest dismissed.

Get a detailed analysis about the legal merit of your case.

Get reliable legal advice and aggressive representation from the best lawyers.

Gain access to competitive legal fees when compared to large law firms.
In addition to litigating at the GAO, our attorneys also appear before the U.S. Court of Federal Claims in bid protest cases.  We also litigate small business size protests before the Small Business Administration (SBA) and size appeals to SBA OHA. 
COFC & GAO Bid Protest Attorney Services
Litigation of Common Legal Issues
When litigating COFC or GAO protests about disputes with government tenders, the following are but a few of the common problems that we litigate in both pre-award and post-award protests.
Intervenor Bid Protest Lawyers
When contractors receive an award, the competition will more than likely file a GAO protest or a bid protest in some other forum. At Watson & Associates LLC, we have achieved a considerable amount of success serving as intervenor bid protest lawyer. 
As an intervenor, you have to be an interested party. The awardee is the easiest to qualify as an intervenor. Our Colorado-based and Washington DC bid protest lawyers will gain access to the protective order, respond to protestor briefs and aggressively argue to protect your rights to the award. Government contractors should be aware that:
Without intervening into the protest, contractors will not gain access to source selection materials;

The government's interest is not always yours; and

Many bid protest cases are won by arguments presented by intervenor attorneys.
Best Court of Federal Claims and GAO Protest Lawyers for Your Case?
When companies seek out the best bid protest lawyers for GAO or COFC bid protest litigation, they seek government contracts lawyers that not only understand the procurement process but also can provide reliable and credible legal advice and advocacy. Our goal is to review the allegations, apply government contracts law, and provide an honest assessment to company officials.
Watson & Associates' bid protest lawyers have maintained a reputation as the go-to source for cost-effective solutions and straight-forward advice.

The law office has attorneys that have been on the government's side and also understands the mistakes that source selection authorities make.

Watson's law firm brings over 30 years of government contract law experience to each case.

With law office in Washington DC and Colorado, we are positioned to help government contractors across the US and overseas.
Deadlines to file a contract protest are extremely short. You must make a decision and act quickly. Before filing, find out if you meet the legal requirements:
Can you meet the filing deadlines?
For more information about bid protest cases and other government contracting topics, visit our blog.  A bid protest lawyer at Watson will identify the pros and cons of filing a protest.
We apply case law that supports our client's position and articulate specific facts for that allow GAO to hear your case on merits. For large and small business government protests, we look at specific solicitation criteria and then assess your proposal to see whether your protest has actual merit. As your GAO bid protest attorney, we understand the issues that can arise with past performance evaluations, trade-off decisions, and best value determinations. Our government contract law attorneys have worked with high profile and low profile cases.
In deciding cases, GAO protest rules consider whether federal agencies have complied with statutes and regulations controlling government procurements.

The bid protest process at GAO begins with the filing of a written protest; unless the protest is dismissed because it is procedurally or substantively defective.

The agency is then required to file a report with GAO responding to the protest and must provide a copy of that report to the protester (Note: Contractors are not usually allowed to see the record unless represented by an attorney.)

The protester is given the opportunity to file a written brief or comment on the report. Hiring a government contract protest attorney enables you to find evidence within the agency source selection record to support your claim. Without it, you are merely stating allegations with no hard proof, which increases the chance of losing the case.

Other parties, such as the successful offeror, may be permitted to intervene and defend your rights, which means their protest lawyer also receives a copy.

GAO bid protest decisions are typically issued within 100 days from the date the protest was filed.

A solicitation defect that was not apparent before those times must be protested not later than ten days after the defect became apparent. All other bid protests must be filed not later than 10 days after the protester knew or should have known the basis of the protest (whichever is earlier), with the exception of federal contract protests challenging a procurement conducted on the basis of competitive proposals under which a debriefing is requested and, when requested, is required by law.
See our bid protest tips.
Nationwide Help – Bid Protest Litigation Services
Watson & Associates LLC offer experienced and GAO bid protest lawyers to help government contractors in all states including Alabama, Alaska, Arizona, Arkansas, California, Colorado, Connecticut, Delaware, Florida, Georgia, Hawaii, Idaho, Illinois, Indiana, Iowa, Kansas, Kentucky, Louisiana, Maine, Maryland, Massachusetts, Michigan, Minnesota, Mississippi, Missouri, Montana, Nebraska, Nevada, New Hampshire, New Jersey, New Mexico, New York, North Carolina, North Dakota, Ohio, Oklahoma, Oregon, Pennsylvania, Rhode Island, South Carolina, South Dakota, Tennessee, Texas, Utah, Vermont, Virginia, Washington, Washington DC, West Virginia, Wisconsin, Wyoming, and Virgin Islands. Call our federal government contract attorneys today for immediate help. 1-866-601-5518.
Cities in which our CO and Washington DC government bid protest lawyers offer legal counsel include Anchorage, AK; Atlanta, GA; Austin, TX; Chicago, IL; Colorado Springs, CO; Houston, San Antonio,  Wichita Falls, Dallas, TX; Denver, Colorado; Indianapolis, IN; Las Vegas, NV; Los Angeles, CA; Miami, FL; Philadelphia, PA; San Antonio, TX; San Diego, CA; San Francisco, CA; San Jose, CA; Santa Clara, CA; and Tampa, FL.
Debriefings: For government procurements not under FAR 15, no delay will be allowed due to a debriefing. For those under FAR, it is imperative to request a debriefing immediately after learning of the adverse award. A debriefing can be requested through fax or another form of written communication. Request a debriefing even if you decide not to file.
GAO Protective Order: Presenting a strong Government bid protest case means not only crafting a thoughtful protest letter but also submitting a report with necessary documents to support its decision. This sensitive documentation is critical to proving your case.
Access to agency bid sensitive documents will strengthen your allegations

Individual protestors cannot gain access to the protective order in a government contract protest – only their attorneys

Consider the importance of the protective order when filing a  protest without a government contracts attorney. GAO protest rules do not require you to hire a bid protest attorney. However, you should consider a risk such as this one.
Resolve small business set-aside decisions:Under Federal Acquisition Regulation FAR 19.502-2(b), a procurement with an anticipated dollar value of more than $150,000, such as the one here, must be set aside for exclusive small business participation when there is a reasonable expectation that offers will be received from at least two responsible small business concerns and that award will be made at fair market prices.

Get legal representation with competitive range decision challenges. If you were bidding in a "lowest price technically acceptable" evaluation, challenging technical acceptability would be the first line of thinking.
Call our Colorado and Washington DC bid protest lawyers at our law firm for immediate help. Meet short deadlines.  FREE INITIAL CONSULTATION.  1-866-601-5518.