Helping Contractors to Avoid Costly Legal Mistakes with Government Contract Disputes Act (CDA) Litigation and Contract Claims Appeals. All States. Free Initial Consultation – Call 1-866-601-5518.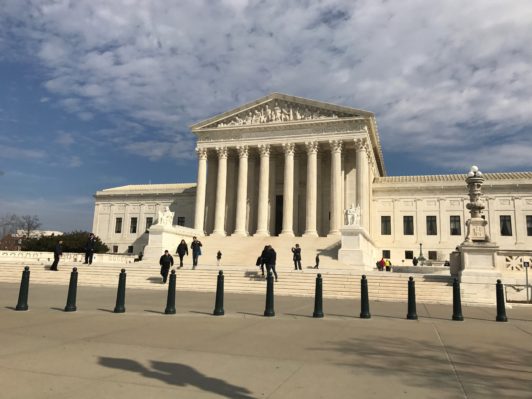 Did you know that:
Contracting officers deny 38% of claims because they do not meet the statutory requirements.

Government contracting officers may not always tell you that your claim does not meet the Contract Disputes Act requirements?

Agencies can literally wait until appeal to ASBCA, CBCA or Court of Federal Claims and then assert a defense that your claim does not meet CDA requirements?

Contracting officer's continuing to ask for additional information or trying to offer low settlement does NOT by itself allow you to file an appeal?

There could be available remedies for breach of contract?
We practice before the various appeal courts: When it comes to CDA claims on a federal government contract, Watson & Associates, LLC creates cost-effective and concise results. Whether you are facing an adverse denial for a claim or request for equitable adjustment, need guidance on how to maximize contract dispute damages, or seeking legal representation on appeal to ASBCA, Civilian Board of Contract Appeals (CBCA) or US Court of Federal Claims (COFC) under 4 CFR Part 21, a Government Contract claims attorney is here to help.
Federal Government Contract Claims Lawyers and Appeal Services 
To speak with a federal contract attorney for the next steps, call for a Free Initial Consultation. 1-866-601-5518.
Avoid costly legal mistakes during dispute resolution: Watson & Associates' federal government contract law attorneys assist small and large business leaders in preparing government contract claims that are focused on avoiding costly mistakes and maximizing payment. We frequently help contractors to adequately prepare their claims applications and make sure that supporting documentation and explanations are included.
Over 30 years in federal government procurement: Given our decades of experience working for federal procurement contracting agencies, Contract Disputes Act lawyers at our law firm understand the legal issues and mistakes that government contractors make. Given our previous experience working on the government's side, we are simply in a better position to advocate on your behalf. Read our Successful Outcomes to see what we mean.
What Can You Expect from Watson's Contract Attorneys?
With law offices in Washington, DC, and Denver, Colorado, our federal government contract claims appeal attorneys are geographically positioned to help domestic and international US government contractors to navigate through the nuances of helping with the government contract claims process or whether it be a bid protest or claims appeal to CBCA or another appeals court.
Detailed legal assessments of each case;

Legal review for substantive legal merit and likelihood of success;

Cost-effective solutions and credible legal advice.
Minimizing loss: As part of our dispute resolution approach, we work side by side with our clients to make sure that the possibility of a claims denial is minimized.  When litigating Contracts Disputes Act appeal cases, we make sure that each case is adequately prepared with legal authority and reaching back to the record to identify the legal error made by the agency. We also look to see if there are potential remedies for breach of contract by the government. Each contract attorney understands the importance of effective trial advocacy and the high stakes that our clients are facing.
Take a look at our Blog for more important information.
Learn how to avoid mistakes with apparent authority in government contracts.
Learn more about filing an Appeal From a Contracting Officer's Final Decision to ASBCA, Civilian Board of Contract Appeals (CBCA) or Court of Federal Claims.
If litigation arises, we are prepared to aggressively defend adverse actions in court. Our practice areas run wide, which means we can help you from beginning to end of the claims process from start to finish. 
Tips for Federal Government Contract Disputes Act Claims
Should you always add FAR certification language to all submissions?
Yes. regardless of whether a government contractor submits a request for equitable adjustment or traditional claim under the Contract Disputes Act, they should always insert the certification language.
Are requests for equitable adjustment CDA claims?
No. Depending upon the contents of the request for equitable adjustment, the submission to the contracting officer may not meet the CDA requirements. If not, framed correctly, contractors find out too late (sometimes on appeal), that their efforts are fruitless.
Get Free Guide on Filing Government Contract Claims
Other Areas of Government Contracts Expertise
Contact a Government Contract Disputes Act & Appeal Attorney
To minimize risk and to maintain a sound relationship with federal agencies, contact a federal government Contract Disputes Act attorney and government contract claims lawyer at Watson & Associates today. Call toll-free at 1-866-601-5518 or 202.827-9750 in Washington DC.