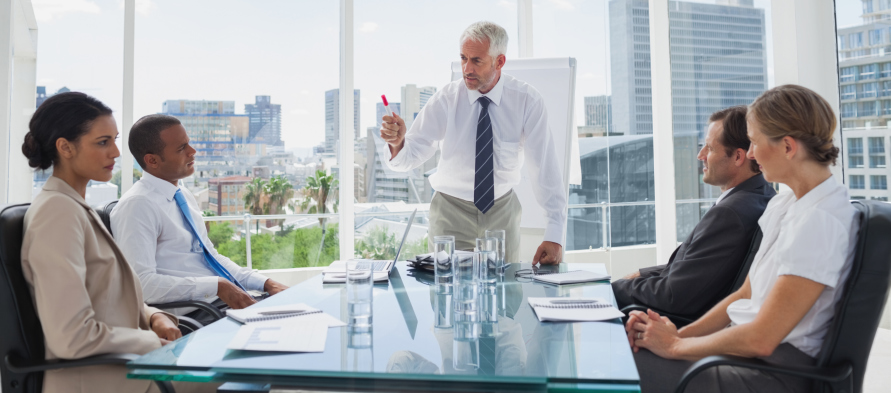 We help small and large contractors combat unlawful federal government termination of contract decisions.  We clients to avoid costly legal mistakes. ALL STATES and Overseas. 
Has the Government Issued You a Notice of Termination of Contract for Efault, Show Cause Notice or Terminated Your Contract for Convenience?
The federal government can issue termination for convenience or contract termination for default for various reasons including contractor failure to perform. Not all cancellations of contracts are valid. Therefore, contractors should be aware of the different nuances under the respective termination clause. Whether you receive a show cause notice, an actual contract termination notice, demand for termination for default re-procurement costs, or cure notice, there are certain regulatory guidelines and contractual obligations to follow. Failure to follow these guidelines can severely impact the result of your case.
Avoid costly legal mistakes when responding to a show cause notice.

Promptly get to the next steps after getting your notice of termination of contract.

Get legal advice and help to see whether the government's action meets the FAR termination definition.

Gain access to contract termination lawyers at a fraction of the cost for larger law firms.
With law offices in Washington, D.C, and in Denver Colorado, the government contracts attorneys at Watson & Associates, LLC frequently help small businesses and large DOD contractors to overcome the tricky landmines lurking in both the FAR Termination for Default Clause and Termination for Convenience Clause.
FAR Termination for Default Clause  & Convenience Lawyer Services
Assess the facts of your case and quantify your claims after the government issues a termination letter under FAR 52.249 8

Help to make sure that you meet your contractual obligation to the agency when it issues a contract termination letter.

Termination for default appeals

Prepare and submit adequate cancellation of contract settlement proposals;

Default termination of contract reprocurement costs

Adequately respond to the contracting officer's show cause notice;

Appeal unlawful agency contract termination actions; and

Our contract dispute resolution lawyers negotiate with the government on your behalf.

Get help understanding termination for default vs termination for convenience
Over 30 years of FAR and government contracting experience.  Call us to avoid costly mistakes at 1-866-601-5518.
What are Your Contractual Obligations As a Government Contractor?
At Watson, we frequently advise government contractors on how to proceed with dispute resolution when there is a termination of a contract or if there is a perceived unlawful termination. If a federal agency decides to issue a termination letter for convenience or show cause notice, you must comply with your termination contractual obligations and follow the basic Contract Disputes Act requirements and roadmap to maximize your damages.
Stop work immediately.

Terminate all subcontracts related to the terminated portion of the contract.

Take any action necessary to protect property in your possession in which the government has or may acquire an interest.

Immediately notify the Contracting Officer of any legal proceedings resulting from any subcontract or other commitment related to the terminated contract.

Settle subcontractor claims.

Submit a termination for convenience settlement proposal within one year from the effective date of the termination for convenience.

Dispose of termination inventory, as directed by the TCO. 
Termination of Contract for Convenience Clause
The federal government has a right to issue unilaterally a termination of contract for convenience notice when it is in the government's best interest. However, not all termination for convenience decisions is legally valid. At Watson & Associates,  our government contract law attorneys provide our clients with professional guidance.
We help by assessing your case for possible breach of contract remedies, drafting settlement agreements, or appealing the contracting officer's decision to terminate the contract for convenience. 
Termination of Contract for Default or Cause (T4D)
Having your contract terminated for default (T4D) carries severe penalties. This can include criminal convictions or suspension or debarment. Also, your future in government contracting can be adversely impacted due to past performance reasons when there is a contract termination for cause.  At Watson & Associates, our termination of contract clause lawyers help government contractors to respond to cure notices and show cause notice letters from the contracting officer, negotiate contract disputes, and appeal the contracting officer's termination for cause decision. 
As government contract law attorneys, we frequently practice before the Armed Services Board of Contract Appeals (ASBCA) , Civilian Board of Contract Appeals (CBCA), and the U.S. Court of Federal Claims (COFC).  We also provide legal advice and representation my making sure you:
Read our government contracts blog for more procurement information. 

Find out the difference between the government termination for convenience versus termination of contract for default clause. 
Learn how appeal courts look at contract termination for default clause cases.
Federal Contract Law Help in All States
Our Government Contract termination for default clause lawyers provide legal counsel to federal contractors throughout the United States and overseas including Alabama, Alaska, Arizona, Arkansas, California, Colorado, Connecticut, Delaware, Florida, Georgia, Hawaii, Idaho, Illinois, Indiana, Iowa, Kansas, Kentucky, Louisiana, Maine, Maryland, Massachusetts, Michigan, Minnesota, Mississippi, Missouri, Montana, Nebraska, Nevada, New Hampshire, New Jersey, New Mexico, New York, North Carolina, North Dakota, Ohio, Oklahoma, Oregon, Pennsylvania, Rhode Island, South Carolina, South Dakota, Tennessee, Texas, Utah, Vermont, Virginia, Washington, Washington DC, West Virginia, Wisconsin, Wyoming, and Virgin Islands. Call our federal government contract law attorneys today for immediate help. 1-866-601-5518.
Cities in which our CO and Washington DC government contract termination for cause or convenience lawyers offer legal counsel include Anchorage, AK; Atlanta, GA; Austin, TX; Chicago, IL; Colorado Springs, CO; Houston, San Antonio,  Wichita Falls, Dallas, TX; Denver, Colorado; Indianapolis, IN; Las Vegas, NV; Los Angeles, CA; Miami, FL; Philadelphia, PA; San Antonio, TX; San Diego, CA; San Francisco, CA; San Jose, CA; Santa Clara, CA; and Tampa, FL.
Call a Government Contract Termination Attorney
If you are seeking to respond to a government termination for default clause (T4D) under FAR 52.249 8 or convenience clause action (T4C), and want to maximize your claim or appeal an adverse default action, call one of our government termination of contract law attorneys or Federal Appeals Court lawyers at 1-866-601-5518 for a FREE initial consultation.