If the SBA has denied your 8a certification application or your competition has filed an SBA size protest (often referred to as a size appeal or small business size determination), you want to carefully and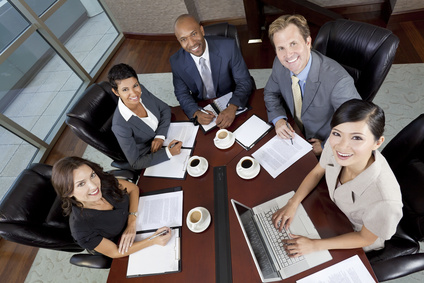 quickly review your options.  SBA bid protest timelines are short and you must act quickly.  To stand a chance of winning small business size appeal either at the SBA or Office of Hearings and Appeals (SBA OHA), you must be able to articulate a factual basis for the protest or dispute factual errors.
Watson & Associates, LLC, with law offices in Washington DC and Colorado, frequently represent federal government contractors seeking to file or intervene in litigation when challenging the small business definition of a government contract awardee.
We offer prompt turnaround for SBA law matters

Get legal advice and representation at a fraction of the cost from larger law firms

Help from government contract attorneys that have been on the government's side.

FREE Initial consultation.
As one of the top law firms, SBA size protest lawyers at Watson & Associates, LLC frequently litigate or defend small businesses in government contract protest cases. We help small businesses to assess the merits of any alleged violations of SBA size standards, file or serve as intervenor lawyer on behalf of our clients.
Small Business Size Protest and SBA OHA Appeals Legal Services
You gain an advantage because we carefully review the facts to make sure that government contracting agencies have acted fairly and within the bounds of the law.We litigate small business size protests that include:
Aggressive litigation when meeting the small business definition

Ostensible subcontractor rule violations;

Small business requirements for affiliation based on a teaming agreement;

SBA 8a certification denials;

Joint venture agreement disputes;

Intervention and defense

SBA 8a termination cases;

Appeal of adverse SBA size determinations to SBA OHA, and

Various issues under SBA size protest regulations.
Call for a FREE Initial Consultation at 1-866-601-5518.
Application of New SBA Affiliation Rules:  The SBA has launched new rules that small businesses should be aware of. When intervening or filing a size protest, government contractors should be aware of the various applications of SBA law that could change the outcome of the case.
The SBA does make mistakes: Also companies defending or intervening in a size protest should be aware that bid protestors do not always meet the legal requirements when filing. Our size protest lawyers look for these mistakes in order to possibly get the case dismissed.
Avoid costly mistakes when filing size protests: One of the problems when filing a size protest is to meet the procedural small business requirements. Often companies retain corporate counsel that may not be familiar with the filing rules and deadlines. As a result, the SBA can dismiss the case. At the Watson & Associates SBA law and small business size protest law firm, we make sure that there is a legal and factual basis for making allegations of affiliation or violation of the Ostensible Subcontractor Rule. We understand the various legal nuances involved with size protest cases.
Learn about small business size protest requirements   Learn how to avoid a small business size appeal protest    Avoid mistakes in the SBA size protest process
Who Can File a Small Business Size Protest?
When it comes down to it, interested parties can file a small business size protest. This includes:
Unsuccessful Offeror

Contracting Officer

SBA Government Contracting Area Office

Other Interested Parties

Other Government Officials
Download Tips About Joint Venture Agreements
Appeal SBA Small Business Size Standards Determination Decisions
After a small business size protest is filed with the SBA, the specific area office makes an official small business size determination. This usually takes about 10 days.  As one of the top law firms, our SBA size protest appeal lawyers help you through the initial SBA investigation process and advise you on the various hurdles that most small businesses face.  Given the various complicated SBA small business size standards rules, it is important to understand which SBA law applies to your specific set of facts. See important information about litigating SDVOSB set-asides. If you are involved in allegations of criminal misconduct, call our federal criminal defense attorneys at 1-866-601-5518 now.
SBA OHA Size Appeal Lawyers
If you received an adverse SBA size determination decision, our small business size appeal lawyers can appeal the decision to the SBA Office of Hearings and Appeals at SBA headquarters in Washington, D.C.  As SBA bid protest lawyers, we understand the landmines that await uninformed small businesses and can help you to properly analyze and deal with the opponent's allegations, motions to dismiss and to navigate through procedural hurdles.
Call Our Washington DC SBA Size Protest Attorneys
If you want to file an SBA size protest or file a size appeal from an adverse SBA small business size determination with the SBA OHA, call a size bid protest lawyer at 1-866-6015518 for a Free Initial Consultation.